Back to all posts
Posted on
Virtual Tour for Grade 10 and New High School Students - April 29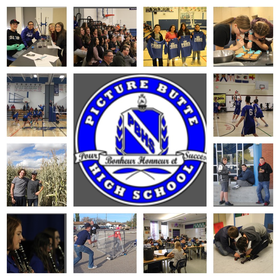 PBHS would like to invite all of our Grade 10 and any new students to our tour and orientation night on Thursday, April 29. Please note that there will be a seperate night designed specifically for our students entering grade 7 at a later date.
Despite Covid restrictions, we are able to offer in-person tours to specific families between 6:00 and 8:00 pm. Please follow all protocols by masking, hand washing, and maintaining 2-3 m distancing while in the building. 
If you are not able to join us physically, we are also offering a virtual tour 

If you happen to have poor internet and expect to have difficulty taking our
virtual tour, please contact us at (403) 732-4404 during business hours and we
will be happy to work out a solution for you.
We are super excited to meet you on April 29 and give you a chance to
check the school out, get to know us a bit more, and become part of the PBHS Family!
click here for more information: PBHS Tour 2021