Scholarship Information
Scholarship Information ...
In addition to completing university and college applications and finishing school with a strong academic average, high school seniors should also devote some time to apply for scholarships. They are an excellent way to supplement the cost of tuition, room and board, books and other expenses and the best part is that they don't have to be paid back. EVER. That's free money, people...why not take advantage of it?
If the thought of winning a scholarship seems impossible, you're probably not looking in the right places. Sure, there will be lots of competition but if you only apply for the scholarships that pertain specifically to you and your unique situation, your chances of winning increase significantly. Check out the links to some popular scholarship databases below, set up a unique profile, and you will find plenty of scholarships you will be eligible for; some are easy, some require work and some are downright strange but you won't receive any awards unless you apply...so get started!
Click HERE for a copy of the PBHS Scholarship Workshop powerpoint presentation!
Links to Scholarship Databases ...
Upcoming Scholarship Deadlines ...
The Monsanto Fund Opportunity Scholarship Program is available to Canadian high school students who are enrolled in their final year of high school as of May 29, 2018 and eligible to graduate from high school in 2018. Those eligible for a scholarship must be planning to enroll at a Canadian post‑secondary institution (degree or diploma) in a first-year agriculture, food science or culinary program.
Unique in Canada, the TD Scholarships for Community Leadership are designed to recognize the achievements of youth who are making a difference and help them realize their educational goals. After all, today's community-minded students are tomorrow's leaders.
Have you made your community a better place? Then we want to hear from you. You may qualify for one of our Community Scholarships.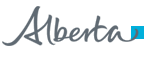 To recognize and reward academic achievement at the senior high school level and to encourage students to pursue post-secondary studies.
See the Course Requirements for the Alexander Rutherford Scholarships!
The APEGA Education Foundation (AEF) fosters young people's interest in science, technology, engineering and math. We support educational outreach programs and provide financial assistance for eligible Alberta students. Investing in students extends learning in science and technology and creates a strong Alberta.
Any student meeting the criteria outlined below is eligible for AEF funding AND we are committed to a future of increased diversity through specific support for women, aboriginal students and new Canadians.
Questions about AEF bursaries? Email us: edufound@apega.ca
Applications for 2017 AEF bursaries will open in the spring. Applications are reviewed each year from June 1 to July 31
2017 Bursaries
AEF Undergraduate Bursaries (up to 5 @ $5,000 awarded each year)
AEF Aboriginal Bursary (up to 2 @ $5,000 awarded each year)
AEF Alex Hemstock Graduate Bursary
Application Process & Timelines
Please ensure your application is complete. Incomplete applications, or failure to provide sufficient detail, may render your application ineligible
Applications will be received from June 1 to July 31 by the AEF Honours & Awards Committee
Successful applicants will be notified by September 30
Funds will be forwarded after the university confirms that you are enrolled/registered in the applicable program
The award is paid directly to the university.