Awards Handbook & Scholarship Information
PBHS Academic Awards Handbook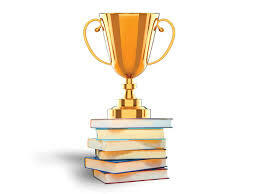 As a response to Covid 19, there is a fair amount of instability to the awards and financial prizes that go with them as we are sensitive to our community sponors and the financial hardships they are enduring during this time.
Please be aware that all awards and scholarships listed in our Awards Booklet may not be available at this time due to community involvement.
The Bayer Fund Opportunity Scholarship Program is available to Canadian high school students who are enrolled in their final year of high school as of May 29, 2019 and eligible to graduate from high school in 2019. Those eligible for a scholarship must be planning to enroll at a Canadian post‑secondary institution (degree or diploma) in a first-year agriculture, food science or culinary program.
________________________________________________________________________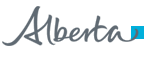 SPRING/SUMMER PRIOR TO STARTING POST-SECONDARY ...
To recognize and reward academic achievement at the senior high school level and to encourage students to pursue post-secondary studies.
See the Course Requirements for the Alexander Rutherford Scholarships!
________________________________________________________________________
Health and Wellness Studies Student Bursary
Picture Butte and District Happy Old Timers
Health and Wellness Studies Student Bursary
Sponsor: Picture Butte and District Happy Old Timers
Value: 2 - $1000 bursaries in each year of 2019, 2020, and 2021
Purpose: To encourage suitable candidates to enrol in an approved program of studies in some aspect of health and wellness.
Eligibility: Applicants must be students attending Picture Butte High School and planning to pursue an approved post-secondary program in some aspect of health and wellness.
Terms and Conditions: In order to receive their bursary, successful candidates must present a tuition receipt from the post-secondary institution in which they have enrolled and must be enrolled in that institution within one year of being selected.
Selection: Suitable candidates will be recommended to us by the School Selection Committee.  The President and two other members of the Happy Old Timers will review the application of those candidates and present a list of the names of the candidates they consider to be most deserving of the award to a duly constituted meeting of the Happy Old Timers for final approval.  The Happy Old Timers Selection Committee will base their decision on candidates' academic record and their general impressions of the written application.
Application: Application forms are available from the PBHS Academic Counsellor.
Deadline:  Deadline to apply is June 1.
All applicants will be notified of the results of the competition by June 15.
________________________________________________________________________
Ladies' Auxiliary of The Royal Canadian Leigon Bursary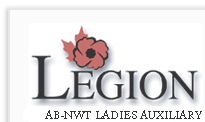 Ladies' Auxiliary, Alberta - NWT Command
The Royal Canadian Legion
BURSARY
The Ladies' Auxiliary, Alberta - NWT Command, The Royal Canadian Legion is offering a number of Bursary awareds in teh amount of $500 each.
These awards are for Alberta and NWT students entering their FIRST TERM of a certification, diploma or degree in a recognized institution in Alberta and the NWT.  Students must be graduates of the current year or previous and under the age of 21 years.
These awards are intended to assist:
A child, grandchild, great-grandchild, niece, nephew, or great niece & nephew of Veterans' personnel.
Child and grandchild of current personnel, RCMP.
Reserve Personnel and Fire-fighters (paid or volunteer) who have served a minimum of one year, in advancing their education.
Child and grandchild of Auxiliary or Branch member.
Applications must be accompanied by a letter from the student explaining why the money is needed and the reason for choosing the selected course.  A letter of reference from on of the following: School Principal, Home Room Teacher, or School Counsellor on school letterhead. An unofficial copy of your "High School Transcript of Achievement" stating "diploma granted".  Amount of yearly income is to be given as stated on the net income line of the parents' immediate past year income tax returns.
Application Deadline: August 31
Applications are available from the PBHS Academic Counsellor.