Back to all posts
Posted on
PBHS Graduation 2015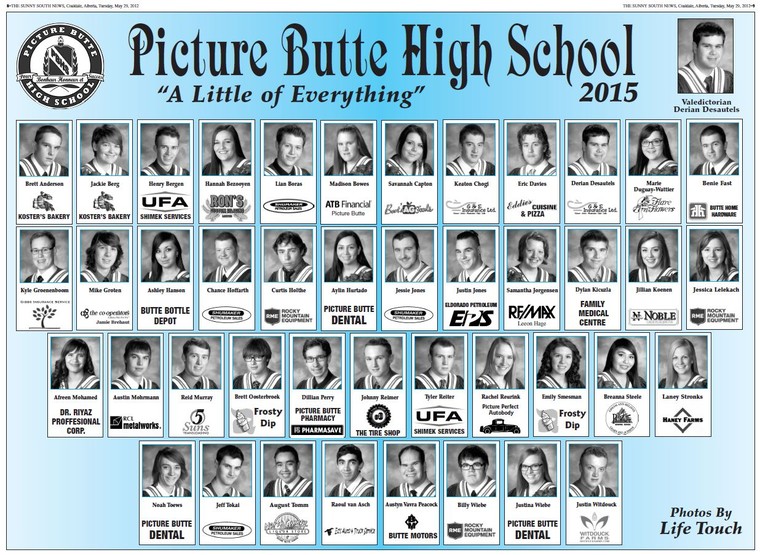 This week will be a busy one at PBHS as students and staff prepare for Graduation.  
We'd like to congratulate our grade 12 students as they prepare for the last leg of their high school journey.  We realize that this is an exciting time for our students, but we do want to send a gentle reminder that students are expected to be in class all week and in good, well rested form.
We also welcome our students, their families and friends, and our Picture Butte community to join in the Graduation ceremonies on Saturday, May 23.
Convocation begins at 11:00 a.m. and the evening program will be held at 7:30 p.m. - with the Grande March to follow.  Join us in the gymnasium at Picture Butte High School for this celebration.  (Dinner will be at 6:00 p.m. for Graduates and their invited guests ONLY).