Back to all posts
Posted on
PSBSPB Golf Tournament August 26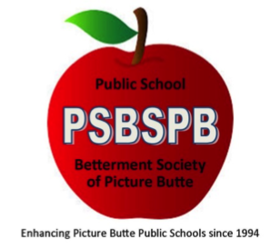 The Public Schools of Picture Butte Betterment Society
Is excited to announce the 1st Annual …
Picture Butte High School
Fundraiser Golf Scramble
Wednesday, August 26, 2015
Picture Butte Golf Club
Tournament Format:                       Mixed Scramble – team of 4 (36 Team Max)
Location:                                Picture Butte Golf Club
11:00 a.m.                              Tourney Check-In – Driving Range
1:00 p.m.                                Shotgun start
7:00 p.m.                                Steak & Wine Supper
8:00 p.m.                                Hole Prizes and Championship (Low Net) Award
8:30 p.m.                                Helicopter Ball Drop*
Registration Cost:  $500/team ($125/person)
Registration includes 18 holes of golf, power cart, steak supper & a cold beer!
Come and join in on a day filled with fun and competition!!  All proceeds from the day's events will go to support resources and programs at Picture Butte High School.
The day will include an 18-Hole Mixed Scramble with a Steak & Wine dinner to follow.  There will be prize awards on every hole as well as a Hole-in-One prize!  Come test your skill in the putting competition – and pre-purchase a ball for the "Helicopter Ball Drop" (details on the accompanying paper) and hope to win some $$!
Registration forms are available HERE   
or email bettermentsocietypb@gmail.com  or they can be picked up at Picture Butte High School.  Please mail completed forms and full payment to PSBSPB, Box 1048, Picture Butte, AB, T0K 1V0 or email to: bettermentsocietypb@gmail.com    (Call Nick at (403) 892-1734 for more info). Please have teams submitted by 7th August.
 All cheques will be made out to:  PSBSPB
 All proceeds of the tournament will be used to support resources and programs for students at Picture Butte High School.  The generosity and support of our community is greatly appreciated!!