Back to all posts
Posted on
2017 POST SECONDARY FAIR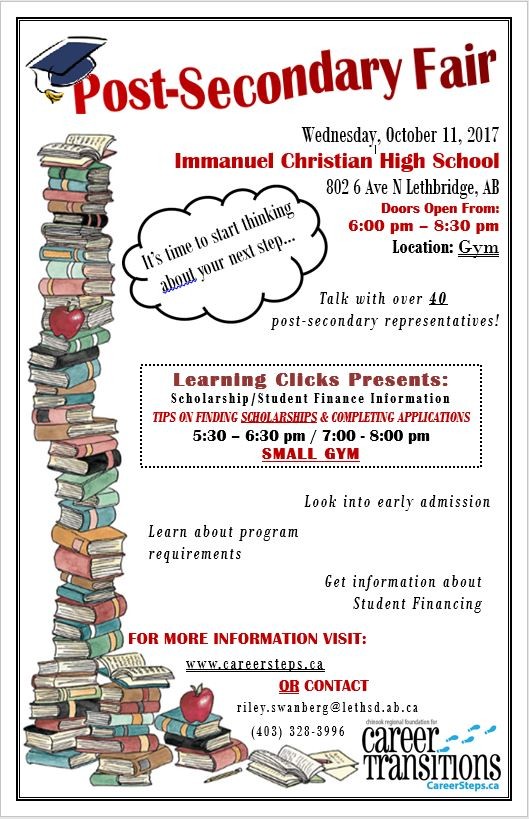 Attention High School Students & Parents!!
The annual POST SECONDARY FAIR will be hosted by Immanuel Christian High School on Wednesday, October 11 from 6:00 - 8:30 p.m.
This is a great opportunity for students and parents to learn about programs, housing, scholarships and other opportunities at a large variety of post-secondary institutions from in and around Alberta.  The full list of contributing exhibitors can be found on the Career Transitions website HERE!
MAKE IT A PRIORITY TO ATTEND THIS EVENT!