Back to all posts
Posted on
Grade 8 Students Move to Online Learning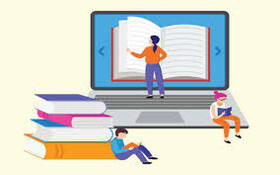 With the rising CoVid-19 caseload in southern Alberta, it has felt like it was just a matter of time and that time has now come.  It has come to our attention that a person affiliated with our school has tested positive for COVID-19. Every case of COVID-19 is investigated by Alberta Health Services (AHS). AHS is currently conducting a case investigation and will know shortly if this person may have been in our school while infectious, or if they may have acquired COVID-19 in our school. 
         The Alberta Government, AHS and our school administration are collectively committed to being as transparent as possible in respect to COVID-19 cases, and as such, if a case of COVID-19 is confirmed to have been infectious or acquired disease in a school setting, a letter will be sent out to all parents/guardians. If AHS determines that this person did not acquire disease in school, or attend school while they may have been infectious, a letter will not be sent. 
        Out of an abundance of caution, we are advising that students from the grade 8 class stay home until we have further direction.  Once we have more information from AHS, we will promptly inform you.