Back to all posts
Posted on
IMPORTANT - online link for Tour Registration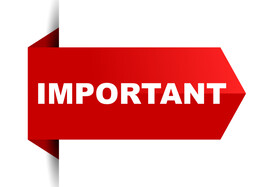 Below is a link for tonights Virtual Tour and Registration.
Tour - 7 pm Open to any students entering PBHS in the fall
Registration - 8 pm  Open to any students entering grades 10-12 in the fall
Please click on the link below which will take you to a Google Meet. All students have used this app during the past months and should be able to help you. Turning on your camera is optional but please keep your microphone on mute unless you are wanting to ask a question.
Having problems connecting? Please call 403-732-4404. We are ready to help...
Click on the link:    https://meet.google.com/gca-wcrm-jnk
Registration link: hhttps://forms.gle/PoYr8MJbxL2rkjZZ9ttps://forms.gle/PoYr8MJbxL2rkjZZ9