Back to all posts
Posted on
Information for Online Learning Nov 30-Jan8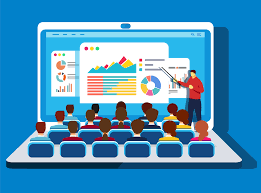 This is a helpful guide for students and parents for the 'Provincial Option 3' learning. You will find FAQs, schedules, and informational videos. If the answer to your question is not answered below, please do not hesitate to call the school as all our staff is working from the building during this time.
Frequently Asked Questions
How does my student access online learning?
All students were supplied with a school Chromebook before leaving the school in November. Students have been using a Google App called Classroom since last year. The code to log in was supplied to them when they entered their classes on the first day of school in September and there is always a link right beside the title for each of their subjects in the classroom whenever they access it. 
What happens if my internet connection is weak?
With all schools accessing online, your local area may experience concerns. If students have free data on their cell phones, they may try to access Google Classroom through their device. For ongoing issues, please contact your service provider and keep us abreast of the situation.
Is attendance being taken each day?
Yes. Teachers are taking attendance each day. If a student is online, they are marked as HL (home learning), if they do not access online, they are marked as absent and you will receive a phone call from our online recording app. Should a student be absent for a few days, we will be contacting parents to check in.
Is the daily schedule the same throughout the week?
No. We have revised a schedule for each grade level that includes the core subjects, support classes for one-on-one help, as well as a PE/Wellness block. Please click here for schedules for all grade levels. 
Has the PBHS Calendar changed during this time?
No. The calendar stays the same with classes scheduled daily between now and December 18. Online classes resume on Jan 4 with the expectation that students return to school on January 11. 
Note: We are continuing with our non-instruction Fridays on December 4 and 18 where are students can seek one-on-one help. December 11 is scheduled as a regular instructional day using the modified schedule. If a student is behind on assignments, teachers will notify the families and students will be expected to join online to complete missing assignments on the non-instructional Fridays.
Videos:
1) Through these unprecedented times, both staff and students can move from in-class learning to an isolated online component and never miss a class.
Please check out the following video on how we are bringing "Option 2" to our community:
2) November 30 - our first morning online! Here is what our building looked like as teachers engage with their students: