Back to all posts
Posted on
Virtual Tour for Grade 7 and New Students - June 23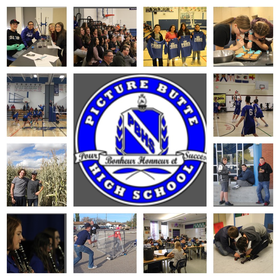 PBHS would like to invite all of our Grade 7 students and new-to-school
students to our tour and orientation night on Tuesday, June 23.
We will begin the evening with a virtual tour for all students (link to be posted on pbhs.ca) at 7:00pm followed by a question and answer session with teachers and our admin team.

If you happen to have poor internet and expect to have difficulty taking our
virtual tour, please contact us at (403) 732-4404 during business hours and we
will be happy to work out a solution for you.
We are super excited to virtually ʻsee' you on June 23 and give you a chance to
check the school out, get to know a bit more, and become part of the PBHS Family!
click here for more information: 2020 June 23 Tour